all-in-one
cold + compression
therapy system
SEE HOW IT WORKS
recover from anywhere.
Our iceless compression kits are portable, affordable, and dependable.
The Powerplay Cold Compression Units are a great combination of ice and vaso-compression. Our patients enjoy this easy-to-use product both in-clinic and at the comfort of their home. We are proud to offer PowerPlay Units to our Physical Therapy patients.
Meghan Larson / Results Physical Therapy
PowerPlay allows athletic trainers with minimal budgets to provide high-level patient care to their athletic population. PowerPlay has the ability to decrease the total amount of time that athletic trainers spend on therapeutic applications which allows them to leave work earlier and have a better work-life balance. I have always valued the customer support that PowerPlay provides. They are quick to respond and focused on supporting athletic trainers to solve problems so they can get back to what they do best, caring for their athletes.
casey paulk / sway medical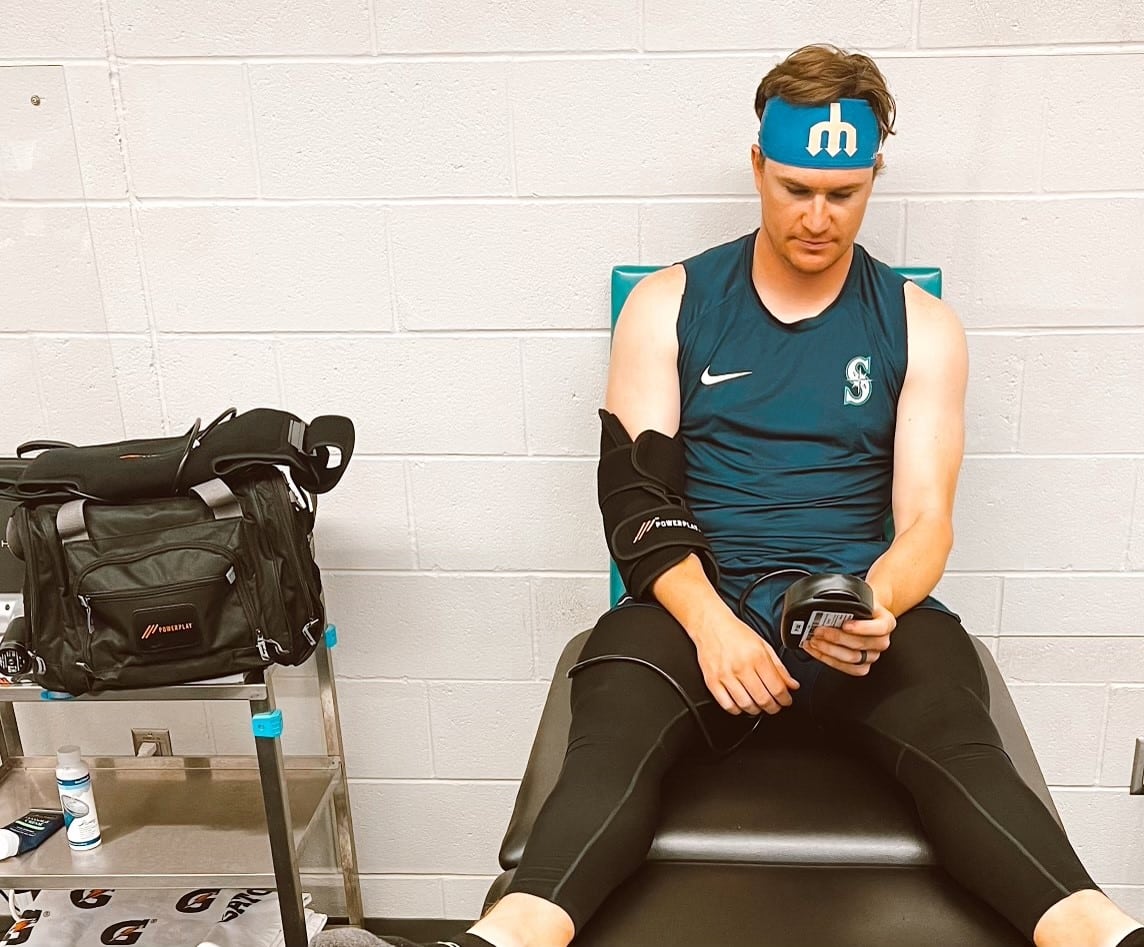 "The power play compression ice wrap has been a game changer during my Recovery from Tommy John surgery. It is really user friendly which makes it very easy to set up. The ice and compression combo is perfect for battling my inflammation throughout the throwing process. The best though is that it is portable, which makes it very practical for my on the go lifestyle."
Logan Rinehart / professional baseball player
get in touch
Want to learn more about our cold compression kits or become a distributor? Contact us today to become a brand ambassador or distribute our products.